New in 2018!!!
We are very excited to announce the beginning of our new Mobile Marine Lab. Thanks to the Community Foundation for Palm Beach and Martin County and the Marine Industries Association of Palm Beach County.
We have built a fun, interactive public messaging Mobile Lab that promotes advocacy across all demographics, especially at our schools in Palm Beach and Martin counties and at area events, fairs, boat shows and other community activities. With this new hands-on educational program, our students at their school will explore a working model of Florida's watershed, the effects of pollution and beach erosion and how it relates to the marine life food chain. They will have the opportunity to hold various marine life critters in our touch tank, and they will participate in an oil spill clean-up activity. These activities will explore the importance of water quality, conservation and a healthy marine environment. We will require students to brainstorm ideas for conservation activities and pollution control. They will be asked to educate their families and friends on the need to protect and sustain the quality of our aquatic and marine environments.
Educating our community at all levels starts at our schools with our children and at fairs, community events and festivals. The best way to deliver an effective education program to the most number of kids is by bringing the initiative to them, at school. FFA has found great success in the Title I aftercare and out-of-school programs in Palm Beach County. We believe this is the ideal model for expanding into Martin County and adding a Mobile Lab curriculum to our existing program, housing the lab in a mobile trailer that can be transported easily to any location. It will allow us to expand into the regular school day and non-Title I schools.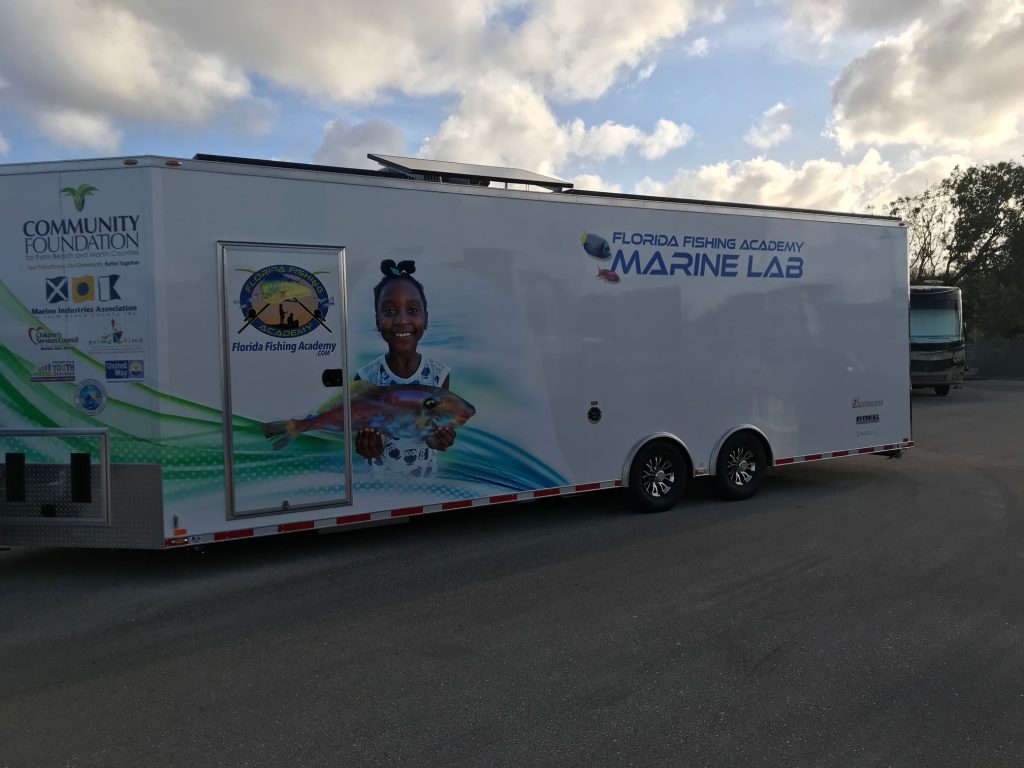 Please note that we will allow other area agencies to use the Mobile Lab. This will help reach more people than just what our organization can handle. By having one Mobile Lab that various organizations can share, we will be sending a clear and consistent message while allowing us to increase our volunteer efforts and community presence.